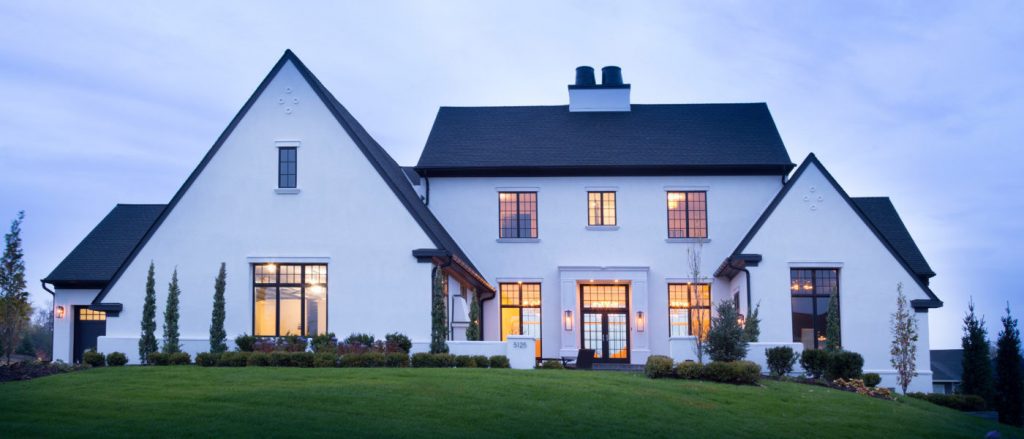 Before you make an investment in new windows and doors, it is important to remember you are not limited to the options most companies will offer. Many installers will offer a window that simply fits over your existing frames. For example, if you have an older home with wood windows, they will typically suggest a window that fits inside your existing wooden windows, keeping your old frame exposed. Equally, if you have existing vinyl, then many companies will not be able to provide a service to change that.
Don't worry though, we have put together a list of different options that you should explore to ensure you can meet your desired style and requirements. These include types of installation that can be applied to almost any kind of window. For many installers, these skilled options will not be something that they can offer due to the workmanship involved.
Things window installers won't tell you
If you are looking to install new windows in your home, here are some of the most common important options you should consider when having a standard installation:
1)   Window frame dimensions
On basic installations, this can reduce your windows net frame dimension by three inches at a minimum. This not only reduces glass size, but also the view. However, there is an option to help you prevent losing this three inches, and it keeps your net frame dimension as large as possible by removing your frame.
2)  Perimeter
Most basic installations will have windows ordered with a 2-1/4" fin around the perimeter. To some customers, this might seem very bulky, and this style is called a retro fin. While some people like this, others do not, so if you do not want them then this op8on includes removing your old frames.
3)  Old wooden frames
If you have old wooden windows that are in bad shape, then there is an option that includes the removal of your old frames. This is useful if you can no longer have maintenance on the frames, and want to maximize your net frame dimension as much as possible. This option also allows you to have drywall in your openings inside, like most modern homes and will enable you to install wooden frames and moldings.
4)  Wrapping
If you have old wooden windows, but you want to protect the existing frame, you can have the outside wrapped with a maintenance-free powder-coated finish which is available in an array of different color options.
5)  Convert to door openings
Another option you might want to consider is changing some of your windows into door openings. This is a particularly great idea if you want to have easy access to the outside.
6)  Bay or bow?
Did you know you can change any opening that is bigger than five feet into a bay window or bow window? However, this option does require the interior to have a wooden frame and molding.
7) Door frames
Door frames are major issues as they are very vulnerable to the weather, which can result in rooting. A good clean looking alternative is to have the exterior wrapped. This is an affordable powder coating option that saves a lot of maintenance and is available in many different colors.
Top tips to remember when installing new windows
If you are thinking of going with a basic installation, then there are several top tips that you should remember when installing new windows:
  Your window should be set into a polyurethane caulking. We recommend Rain-buster 900, as this is by far the best while it is an industrial strength caulking. It is something most companies will avoid because it is much more expensive, but it will ensure a water-tight seal.

You will want to make sure your windows are caulked around the perimeter using polyurethane caulking, and we recommend Rain-buster for this as well. This caulking is paintable, but a lot of companies will use latex caulking that is siliconized, which means it will shrink and crack. Some companies will use clear silicone, but this begins to look very unappealing tier a few months as it begins to turn dark and dirty.

Make sure your installation includes foaming between both the old and new frames. This really adds a lot of strength as the foam will stiffen and act as a buttress around the perimeter. This is not so much for insulating value, as vinyl does not conduct like aluminum, so there is very little heat transfer through a vinyl frame. This will also help your windows not sag or cause your frame to move.

You must make sure that the vinyl trim used on the inside of your windows is caulked to the seam to the point where the vinyl trim touches the window frame. If it doesn't, the trim will come loose due to dust and moisture from natural movement. The outside perimeter of your vinyl trim must also be caulked against the drywall.

We strongly recommend that the inside vinyl trim gets mitered. This is mainly for aesthetics, as most companies will do a but joint that does not look as appealing.
Looking for new windows?
If you are looking to install new windows in your home, we hope that these things are helpful in allowing you to make an informed decision. Windows and doors are an essential part of ensuring your home is beautiful and comfortable, but if you want to find out more, get in touch today.