Is it a good idea to paint your vinyl windows? The answer is yes! Painting your windows after installing them is now a practical procedure. There are different reasons that someone would want to paint their windows. Do you have a color that you are tired of? Or maybe you think
you're stuck with window frames that clash with your home's new exterior paint color. Or sometimes certain HOA's require a specific color that they want your window to be on the outside.
What kind of paint should you use?
You never want to apply a coat of paint directly to the vinyl itself. You could use many sprays right off the shelf if you're not doing a big job. For larger jobs, the best product we've used is by Sherman Williams Pro Industrial multi- surface paint. It works on vinyl surfaces very well without roughing up the surface for the paint to stick. It would be best if you used denatured alcohol to clean the surface before painting.
Warranties may be voided
You may void manufacturer warranty if you apply paint to some products, but this might not be a matter of concern to some customers. But keep in mind, that you will be responsible for all repairs or replacement costs. If you purchase pre-painted windows directly from the manufacturer they will not void the warranty, just decrease it. The warranty on painted windows from most manufactures are 10 years. Many replacement window manufacturers offer many colors instead of the usual White and Tan colors. Grids might clash.
Grids might clash
If your windows have grids between the glass, you obviously can't paint the grids so please keep that in mind. The grid color will be different than the rest of the window.
Expanding and contracting may occur. There will always be tiny portions that will show up on your windows due to expanding and contracting where you will see the undercoat of the window.
Are there limited colors available?
You could practically pick any color you want. If it's from the manufacturer, they will only offer you about seven different color options on average. The darker colors will tend to fade a little faster, and this is something that is not included in the warranty in most cases. You would have to repaint them if needed. If you get a local painter to do them, the options are endless!
How much does it cost to get my replacement windows painted? Suppose you're getting painted windows from the manufacturer. In that case, it will increase your cost by approximately $300 to $500 per window, and it will usually increase your installation cost due to the paint and making it a little more difficult for installers to handle. On the other hand, if you have them painted after the installation, it would cost you about the same amount, maybe more, depending on the location of your windows (upstairs, etc.)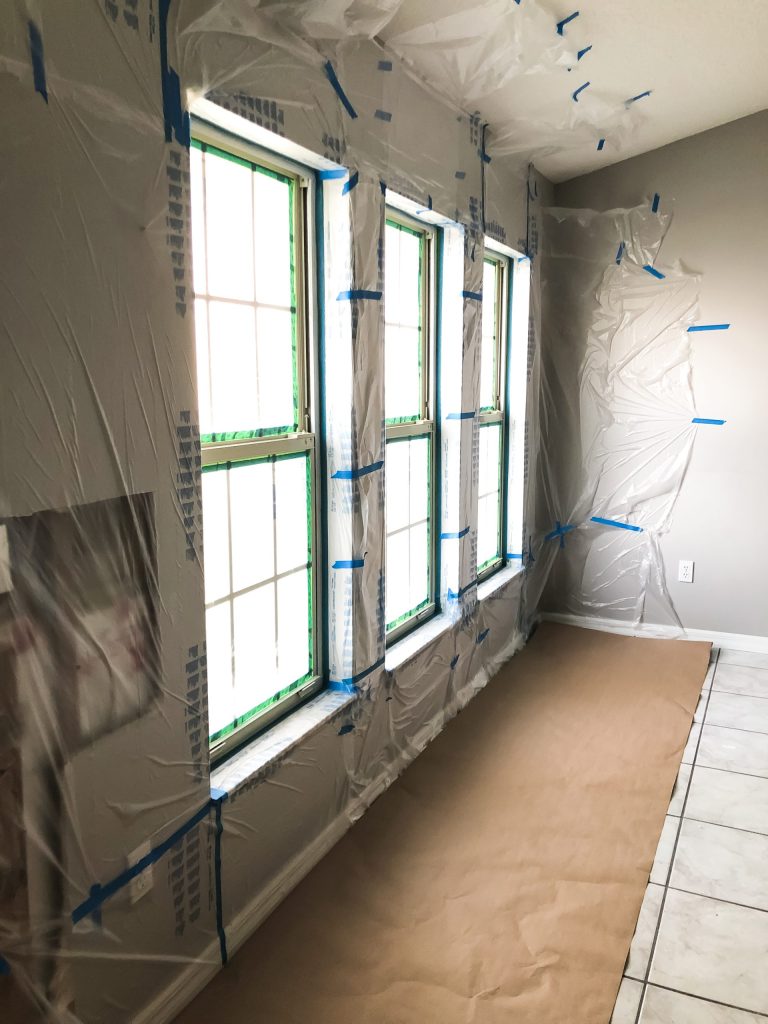 More information about older vinyl windows. When vinyl windows became more common in mid-1995, they were nowhere near how it is now. The old vinyl windows became brittle and broke in cold weather and warped in hot weather. They now added a titanium oxide that keeps the vinyl a lot stronger and does not turn into chalky surfaces like they once did. The only options were mainly white and tan colors. Call you local painter to find out more information on whether your older vinyl windows can be painted.
If you would like to find out more information on painting your vinyl replacement windows, call Top of the Trades today.