To Define a Security Door.
A security door is made out of metal, sometimes aluminum, and most of them typically have a metal mesh that is cut- proof. There are newer ones that are made out of glass, and those are practically impossible to break through.
​
Gaps
Gaps are common around security doors and especially underneath. There are some things that we can do in addition to a standard installation. The gaps are weatherstripped on some security doors, like the higher quality Titan doors and the Larson Platinum doors. A sill adapter will cover the majority of the gaps usually associated with a security door. When you buy stock-sized doors from Home Depot, Lowe's, or other big box stores, all of those security doors will have gaps that are not weatherstripped. The Installer does not adjust gaps around the sides and head of the door because the hinges are fabricated from the manufacturer and no adjustments can be made.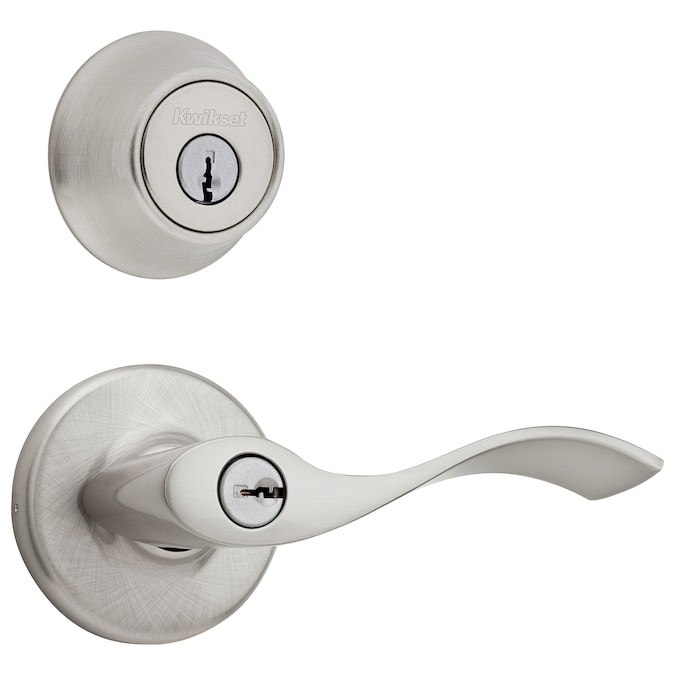 ​
Wall Conditions
Wall conditions of your door openings will directly affect how your door will operate. There is at least a 75% chance your walls are not perfectly aligned, and they also may have high and low spots affecting the frame.
The security doors are all surface mounted as a typical application.
So if your wall is out of plum, not level, and not lining up with the other wall, then your door will not close evenly. Unfortunately, there is no adjustment to the door, and there is little an installer could do about this. Sometimes you will see when your door closes how it will touch on the bottom before it does on the top, and sometimes it'll touch on the top before it does on the bottom, which is a direct result of an existing wall condition. Pre-existing wall conditions will not show up until a door is put into that opening. It is hard to catch a lot of these issues.
If you have a wall condition with masonry work or raised molding around the perimeter, you will need to go with an inside mount with tabs for your security door because it will not be surface mounted.
​
Levers
We always recommend that security doors get levers, not knobs. However, if your entry door already has levers, that could be an issue because the security door lever could get
trapped behind the lever on your entry door. Other than that, the levers are a better alternative to a knob. The reason why is a lever will bring your hand away from the frame and avoid somebody smashing their hand.
Lights and Awnings
Lights and awnings near the opening can cause the door not to open all the way. You may have to move a light to clear the way. So if you have awnings or eaves that drop lower than the top of the door, you will want to make sure there's enough room for the door to swing all the way open.
​
Noise
When the doors open and close, there is a loud noise because it is metal hitting metal. Some people do not like this. There is really nothing that can be done about the noise the door will make.
​
Can you put security doors over glass sliding doors?
Yes, you can. The obvious thing is it will be more challenging to clean the stationary side of your door because it will be covered on the outside.
As an alternative, you could use sliding security doors or hinged doors from the middle.