How to Calculate the Cost of Gutter Installation in Orange County, CA
Those who are constructing a new house might wonder if the gutter is a vital element or just a decorative piece that runs along the roofline of your house. A clean and properly installed gutter is a decorative piece, but it does much more. This simple fixture is responsible for directing rainwater away from your home's foundation, maintaining your home's structure, and keeping it in good condition. It's equally important to keep the gutter clean and free from wet or solid debris to maintain your property's structural integrity.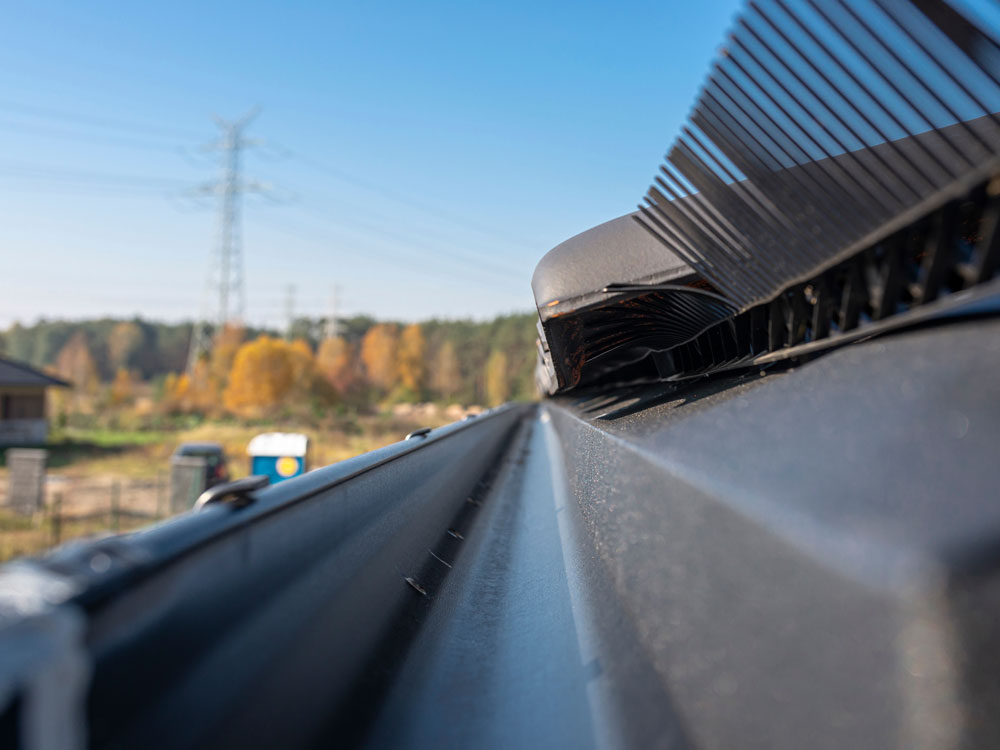 A gutter is necessary for people living in areas that receive snow, extreme rainfall, and poor weather. However, this simple installation comes with a price tag — not only the purchase price, but you also need to pay for its maintenance. In this post, we are going to show you the cost breakdown of gutter installation and a few tips on how you can find an installation company that charges a reasonable price. 
Factors Affecting the Cost of Gutter Installation
Gutters play a crucial role in protecting your house, walls, and overall structure from water damage. Whether you are building a new gutter or replacing the existing one, it's important to understand the installation cost. Here are a few factors affecting the gutter installation cost.
Material
Each material comes with its share of pros and cons. For example, vinyl is the most popular material for gutters and is also the least expensive. However, it requires frequent repair and regular maintenance and is highly prone to warping and cracking. If you have a good budget, you should consider gutters made of copper or stainless steel, as these are premium materials for gutters — in terms of aesthetics and functionality. 
Downspouts
Downspouts or drain pipes are responsible for carrying the water collected in your gutter down. It's a vital part of your building's rainwater management system. Connected to your gutter, these vertical pipes also affect the cost of gutter installation. The material that the downspouts are made of (the same as the gutter material) will add to the installation cost.
Labor
The most obvious and expensive part of gutter installation is the labor cost. Mostly, gutter installation providers near Orange County, CA, charge on an hourly basis. Their fees depend on the number of hours they take to finish the installation. Others may charge a fixed fee, regardless of how long it takes them to complete the work. 
Research and compare the proficient contractors for gutter installation. You can compare the quotes online and find licensed, insured, and experienced workers. Experienced and trained installation service providers will charge a slightly higher fee than random people. But, this extra price is worth the outcome. 
Getting Extras
Some homeowners choose a downspout extension, splash blocks, rain chains, and other extras for additional safety and better aesthetics. Your total installation cost will increase if you include more accessories. 
Height of Your Building
You may wonder how the number of stories in your building affects the gutter installation cost. Well, a taller building means you need advanced gutter protection, more workers, and larger downspouts. If your gutters are installed on the roof of a single-story building, you will pay much lesser than if you lived in a two-story or a taller building. Simply put, larger homes call for a bigger gutter and more safety equipment, adding to the gutter installation cost. 
Gutter Type: Seamless or Sectional
Gutters are classified into two common types — seamless and sectional. The latter, as the name suggests, comes with pieces of metal connected with seams. These are pre-manufactured and have a length of between 10 and 20 feet. The joints are covered with sealants, which keep them intact and connected. However, regular exposure to harsh weather elements can damage the sealant, leading to leaks. 
Seamless gutters are custom designed to fit your roofline. They consist of a single piece of metal that doesn't feature any seam connecting them. Since they don't have joints, seamless gutters are less likely to crack, leak, or get damaged from poor weather. The only seams they have are the ones built at the corner. These are also easier to maintain and require fewer repairs than sectional gutters. But, of course, this comes with an extra price, making seamless gutters an expensive option. If you choose an aluminum seamless gutter, it costs approx $7-$75 per linear foot.
Steps for Determining the Gutter Installation Cost
Calculate the total area of your roof to get a clear picture of the material required. You also need to choose a material that makes a perfect fit for the downspouts. 
Step 1: Measure the Just be aware vinyl will not last very long at all.
Step 2: Count first-story downspouts and second-story downspouts separately as needed.
Step 3: Select the material of the gutter. As mentioned previously, you can choose an aluminum seamless gutter with joints at the corner only. It is aesthetically appealing. Or, you can get a vinyl sectional if you are on a tight budget. Just be aware vinyl will not last very long at all
Step 4: Choose a gutter installation company. It's important to get quotes before hiring. A hidden cost is the last thing you want.
Average Cost of Gutter Replacement
The purpose of calculating the size of your roof is that gives you the per linear foot cost of the installation. Depending on the material, labor, and type of gutters you choose, the cost can be anywhere between $6 and $13 per linear foot. However, premium materials, like copper gutters, can have a price crossing depending on the market per linear foot. 
A gutter replacement is pricier than a gutter installation on a new house, as the contractors might charge extra for dismantling the existing gutter and disposing of it. Add a few hundred extra dollars to the cost if there's roof damage. 

Guttery Style
Although the primary function of gutters is to divert water away from the foundation of your house, it also improves your home's curb
appeal. Having a K-style gutter will not only prevent leaks, but these are customizable and the most attractive gutters. You can find them in steel, aluminum, and copper. The average price of a k-style gutter starts from $8 and can go up to $15 per linear foot. 
How Many Linear Foot of Gutter is Required?
You need to calculate the linear foot of guttering needed to calculate the project's total installation cost. Before we get to that, note that square feet and linear feet are different. Gutters are installed close to the shingles (with only a 2-3 inches distance). 
Since they only line the roof, the linear feet of guttering needed is lesser than your property's total square footage. An important factor in determining the gutter installation cost is how much guttering is required. It's mostly between 100 and 200 linear feet. The cost can range from $1775 to $5000. 
Other Costs Associated with Gutter
Installation is a one-time cost associated with guttering. But you must pay for its cleaning and maintenance to keep the gutter in good condition. Your gutters need to be cleaned at least twice a year and more frequently if the climate in your area isn't stable for most of the year. Your gutters might get clogged easily if you have extreme rainfall or snow. 
Hire a roof inspection team to check gutters every few months. Cleaning won't cost you much. You can expect $300 to $500 for cleaning gutters for a single-story home. Some contractors may charge extra for cleaning the downspouts. So, add an extra $50 to $100 to the total price. DIYing gutter cleaning can save you a few hundred dollars, but having a professional do the job makes more sense. They can detect other issues in your gutter, which might lead to bigger problems in the future. Hire professional gutter cleaning contractors to avoid expensive repairs in the future.
It was a rough estimate of gutter installation and cleaning costs. You need to talk to the contractors to get a quote. They will visit your place to determine the linear foot of guttering needed or how long the project will take. They may be able to use satellite images and pictures that you provide to determine your estimate. Check out the cost to install gutters and downspouts in Orange County, CA, and hire contractors that charge a nominal price. Reach out to Top of the Trades for the best gutter installation services in Orange County at the best price.